18.09.2013: Conference Dinner
Details of the conference dinner (1.10.2013) are online.
Walking tour of the city will begin at 6:30pm from Karlsruhe Martzplatz.
The conference dinner will take place from 8-11pm in Schalander at the Hoepfner Brewery.
03.09.2013: Advance Program
The advance program is online: here.
08.08.2013: Hotel Information Updated
The conference rate for the Akademie Hotel is now available, please go ahead and book. Updates to information on other hotels have also been made. Note that our hotel block reservations expire on August 31st.
02.08.2013: Registration and Bank Details
There have been many questions regarding registration. Yes unfortunately, we can only perform registration via (international) bank transfer, this is due to legal constraints, and KIT being in the process of updating their online payment system. Please ensure that you registrar and transfer funds in a timely manner, as it is currently taking up to 5 days for funds to clear.
Payment Details are as follows:
Account holder: Karlsruher Institut für Technologie
Address KIT: Kaiserstr. 12, 76131 Karlsruhe, Germany
Address (bank): Deutsche Bundesbank, Filiale Karlsruhe, Südendstr. 46, 76135 Karlsruhe, Germany
Account no.: 660 015 08
Bank id: 660 000 00
BIC/SWIFT: MARK DE F1660
IBAN: DE 576 600 000 000 660 015 08
Reason for Payment: XD2067100141 Surname, First Name
19.7.2013: Camera Ready Instructions
Details on the final formatting instructions and camera ready submission are online and available here.
17.7.2013: Registration Open
The Conference Registration Portal is open: Registration
11.7.2013: Paper Notification Extended
The notification of papers requires a few more days to finalise than initially planned. Notification will now be on: 15.7.2013 we are sorry for any inconvenience this may cause.
10.5.2013: Paper Submission Deadline Extended
After numerous requests (more than expected), the submission deadline for posters as well as short and regular papers has been extended to 15.6.2013.
Journals for Best Papers Announced (Update)
15.4.201326.4.2013: Selected Papers from CGC will be invited to submit extended versions to:
Concurrency and Computing: Practice and Experience
Journal of Network and Computer Applications
Personal and Ubiquitious Computing (New)
Journal of Systems and Software (New)
2 New CGC Worshops Announced
19.4.2013: Two new CGC workshops will now take place:
Privacy and Security in Cloud and Social Networks (PriSecCSN 2013)
Workflow Management in Service and Cloud Computing (WMSC 2013)
So to make workshops easier to navigate, they are now split between CGC (here) and SCA (here).
Summer School Details Announced!
18.4.2013: KIT announces a Summer School to precede SCA and CGC. The school (23.9.2013-26.09.2013) will bring together international experts in the broad field of Service Research with PhD students, young scientists and practitioners from industry. Through lectures, tutorials and social events, the Summer School will provide a forum for participants to discuss and learn about Service Research.
Participants can benefit from the expertise of the lecturers and share experience with fellow attendees. Furthermore, the Summer School will foster interdisciplinary research and collaboration opportunities among international students and researchers interested in the disparate fields within Service Research. The Summer School program combines lectures in the areas of: Cloud Computing, IT Service Management, Mobility, Energy, Semantics, Service Analytics and Optimisation, Service Economics (Incentives), Social Computing and Survey Design and Evaluation.
Further details can be found here.
SCA Keynote Speaker Announced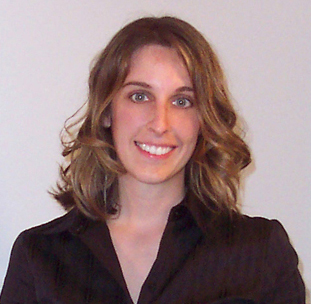 16.4.2013: Jennifer Golbeck (University of Maryland) will give the SCA Keynote talk. More info here
Workshops Announced
7.3.2013: SCA and CGC joint workshops announced:
Crowdwork and Human Computation (CrowdWork 2013)
Collective Social Awareness and Relevance (CSAR)
European actions towards eco-friendly data centres (EuroEcoDC)
Graph Databases and Social Networking (GSN 2013)
Analyzing Social Media for the Benefit of Society (Society 2.0)
SCA 2013 Announced
2.11.2012: Jinjun Chen announces that SCA 2013 will take place in Karlsruhe at the SCA/CGC 2012 Banquet.
Call for Papers
1.11.2012: Website along with call for papers, and workshops goes online: link. SCA 2013 Flyer available online: link.